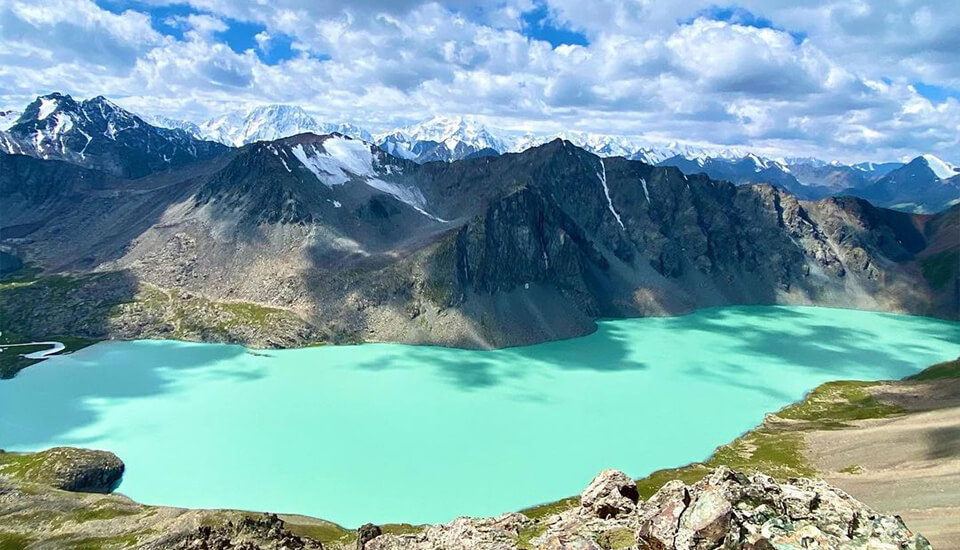 Karakol, formerly called Przhevalsk during the Tsarist and Soviet era, is a city in Kyrgyzstan to the east of Issyk Kul Lake. The city was originally founded by Russian Tsarist troops as a military outpost and is the resting place of the famous Polish-Russian explorer and naturalist Nikolai Przewalski. It is a city of traditional Russian houses located between the Tian Shan Mountains and Issyk Kul Lake. City Karakol offers you trekking, mountaineering, skiing and relaxation opportunities throughout the year.
City has many interesting places to wander. Dungan Mosque is one of the few mosques that survived Soviet destruction. It was built in 1910 as a place of worship by the local Dungan community – Muslim people from north-eastern China who fled persecution from the Chinese government in the 19th century for their religion). Completely made of wood without nails, painted in many colours. It is still used as a place of worship for Muslims and tourists are welcomed. Another famous religious place is Holy Trinity Cathedral – traditional Russian wooden cathedral with onion domes has recently undergone extensive restoration work paid for by the local Slavic community.
Karakol History Museum houses many archaeological pieces from the Scythian period and many stuffed animals collected from the mountains. In the museum, there is much to see and the place is worth a visit. Another museum is Przewalski Museum and Monument Located a few kilometres outside the city, the museum houses the life story of one of the world's greatest explorers, who died in Karakol in 1888. A true proof of Russian colonization in Central Asia. The staff here speaks English. Behind the resting place lie the remains of a Soviet torpedo testing facility. In addition to these, Karakol Zoo was established in 1987. This is the only zoo in Kyrgyzstan.
Out-of-town sights are mostly natural monuments. Firstly, Seven Bulls (Jeti-Oguz) is famous for its large, red sedimentary rocks of about 2,200 m. The rock was carved by a river from the Terskey Alatoo mountains. Years of weathering broke the rocks into seven pieces. The forms of the rocks are seven bullheads in Kyrgyz, "Jeti" means seven and "Oguz" means bull.
Secondly, Barskoon waterfall is a geological site located on one of the branches of the Barskoon River, 90 km southwest of Karakol, in the Jeti-Oguz district of Issyk Kul province of Kyrgyzstan. It was established in 1975. In the Barskoon valley, there are two waterfalls on the top and slope of the mountain.
Finally, Salty lake known as "Dead Lake of Kyrgyzstan". The lake was opened to tourism in 2001. The water is so salty that it can read newspaper while floating on the surface. Water contains about 132 grams of salt per liter. This lake is also popular as a "medical tour". The mud is extremely heated deep within the earth's surface. Many locals believe it has healing properties.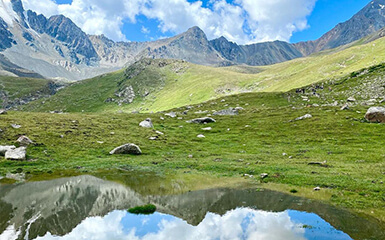 Nature of Karakol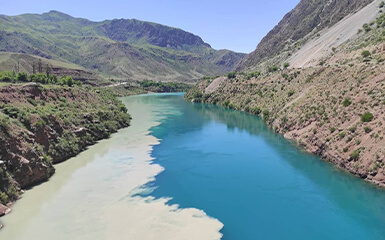 Dead Lake of Kyrgyzstan