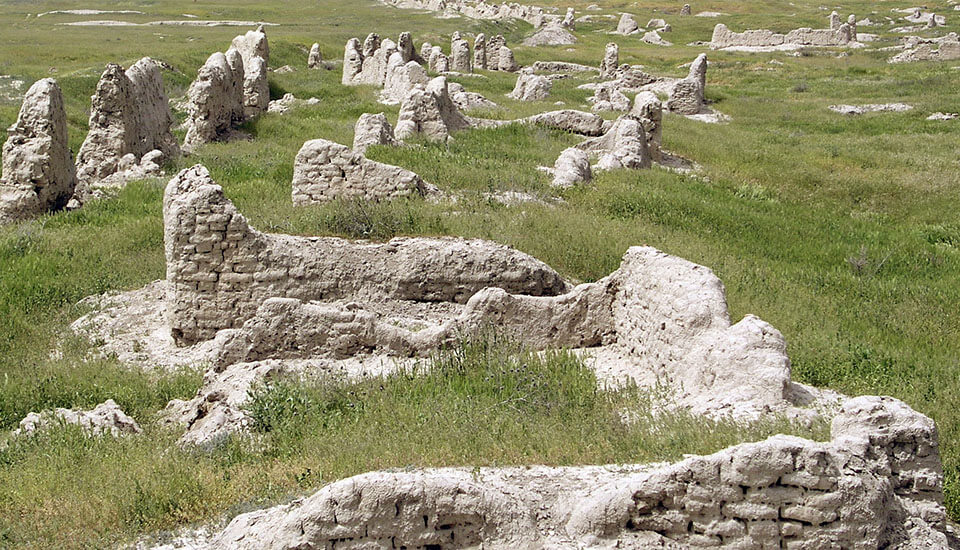 Here is the very place that you must add to your tour plan. The ruins of Abivert are located between Ashgabat and Mary (in the vicinities of Kushka).
It is better to see the history with your own eyes than reading it in books. The silhouette of the ancient life helps us to imagine like we are watching it live. Abivert was the heart of Khorasan. It impressed the many visitors in the middle ages with its art and culture and it is guarantee that can impress you today. The fortress of the city saw many attacks, the market of the city saw many customers, and the mosque of the city saw many prayers. In our age, the city plays its role as a history guide.
Before you get there it will better to know a little about its history and the architecture of fortress, market, and mosque. There is no doubt; Abivert is the rare historical place above the ground in Southern Khorasan. Ancient written resources make it special because the city dazzled many rulers' eyes. The city was not only refuge for townspeople; it was also centre for the industry, trade and religion at the same time.
Many dynasties governed the city and every stage of history add its own culture. During the rule of Caliph Osman in the year of 652 Abivert became the "apple of discord" for various Arabian caliphs. Later in the Abbasids era Abivert was under Khorasan. One after another, such notorious dynasties as Takhirids, Saffarids, Samanids are also governed the city. In the 12th century Abivert is literally razed to the ground by Mongols.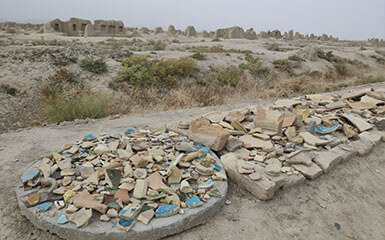 remains of the pottery dump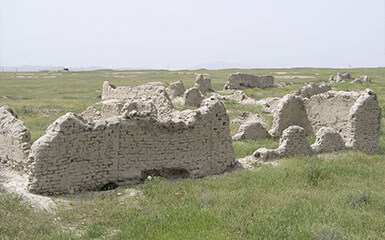 walls and ruins
The ancient city Abivert is one of eight historical reserves of Turkmenistan along with Kunya-Urgench, Nissa, Merv, Dakhistan etc. It (under different names - Baverd, Abaverd, Paart, Pavart, Peshtak) was one of the major centres of Northern Khorasan repeatedly mentioned in written sources as "… a city with fertile lands and rich crops, famous for its magnificent market and mosque".
They had no skyscrapers but buildings they lived and built have come to our days. I wonder if the buildings we live and build can survive that much?