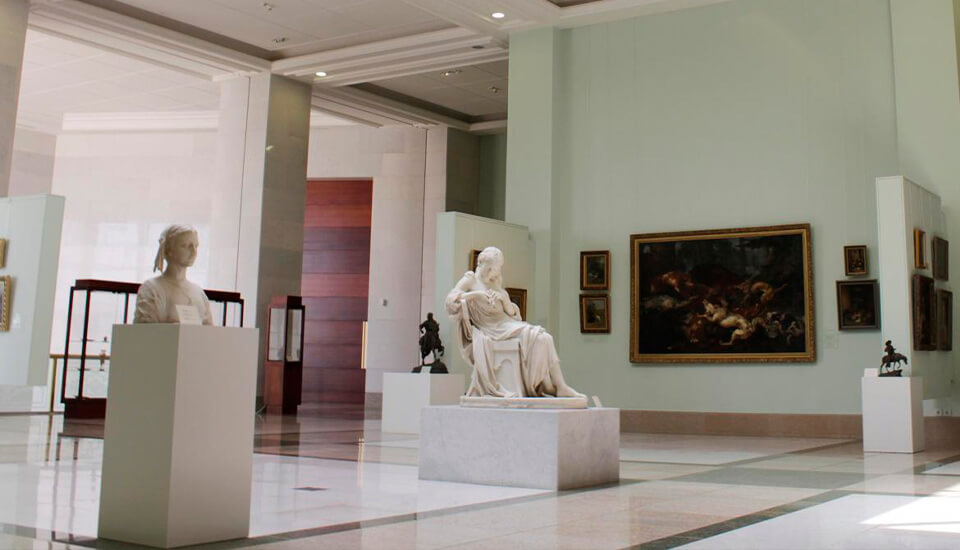 Located in the centre of the Turkmen capital, the Museum of Fine Arts of Turkmenistan has a unique collection and rich heritage of the best samples of the Turkmen, Western European and Russian fine and applied arts. The museum exposition includes about 1500 exhibits.
The museum has eleven exhibition halls situated on two floors. The best paintings and graphic works by the Turkmen artists, which reflect the history of the Turkmen fine arts, and the exhibits representing samples of the art of the Turkmen people of ancient times, form the national part of the collection in the halls on the first floor. Visitors can also see the works of modern Turkmen arts in all diversity: paintings, graphics, sculptures, as well as carpets, tapestries, ceramics, and jewelleries.
The rich collection of the Western European paintings is pride of the national art fund. The leading schools and styles of painting of the countries of Western Europe, including in the Renaissance and the 19th century paintings, are widely represented in the museum. The paintings by Rembrandt, Giacomo Sampieri, Giovanni Battista Tiepolo, and Chevalier d'Éon form the basis of this collection. The earliest paintings belong to the Florentines: Raffaello Sanzio, Giampietrino, and Agnolo Bronzino. The Baroque style is represented by paintings by the French, Italian and German artists, classicism – by the works by Nicolas Poussin, George Dawe, as well as the German, French and English masters. The Dutch Golden Age painting is vividly represented in the collection of the works by masters of the 17th century, including in Jan Baptist Bosschaert and unknown artists. The collection of the 18th-19th centuries consists of the wonderful masterpieces by Antoine Watteau, Alexander Rizzoni, Francesco Brunery, and Richard Sommer.
The most striking works in the large collection of the Russian art school belong to the painters closely associated with itinerant movement and romanticism, namely, Ilya Repin, Ivan Kramskoi, Fyodor Rokotov, Karl Bryullov, Valentin Serov, Ivan Aivazovsky and the others. The collection has the samples of icon painting, sculpture, as well as the works of applied art made of porcelain and faience. Magnificent and finest dinner sets, made and painted by the French, Italian and German porcelain masters of the 18th-19th centuries, as well as the works of decorative and applied art from the countries of the East, attract the museum visitors.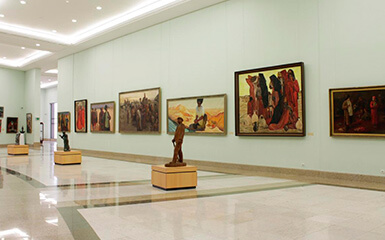 badkhyz museum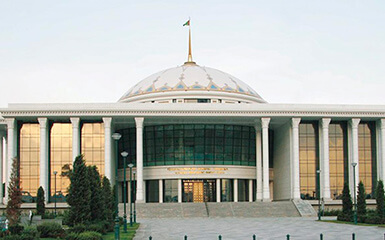 deer