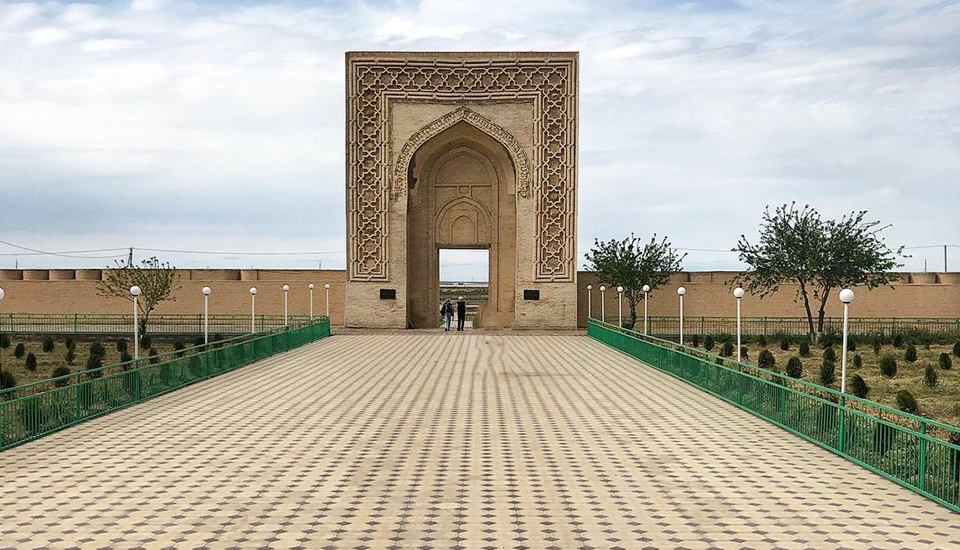 Rabat-i Malik is the former steppe residence of the Turkic rulers from the Karakhanid dynasty, who owned the lands of the Central Asian Mesopotamia in the 11th-12th centuries, at a later stage of functioning (12th-18th centuries) turned into a caravanserai, from which only one entrance portal has survived.
The remains of Rabat-i Malik are located on the Great Silk Road, in the steppe, near the old city of Kermine (Uzbekistan), on the modern main highway between the two ancient cultural centres of the region - Samarkand and Bukhara.
The palace complex was erected in the era of the Muslim Renaissance for Central Asia by order of Karakhanid Shams-al-mulk, the son of Ibrahim, who ruled in Samarkand in 1068-1080. From the 13th century, after the Mongol conquest of Central Asia, up to the beginning of the 18th century, Rabat-i Malik served as a caravanserai for stopping trade caravans.
Rabat-i Malik is one of the oldest monuments of Central Asian monumental architecture and an architectural monument of world importance. Currently, Rabat-i Malik is the only archaeologically investigated palace-type monument on the territory of medieval Maverannahr.
Bukhara historian Hafiz-i Tanish Bukhari reports about Rabat-i Malik, built by the Karakhanid Shamsaddin.
Only a part of the southern facade with a tower has survived to this day, but the layout of the fortress can be judged by the results of excavations: the fortress was a rectangular structure with a side of 100 meters, at the corners of which there were towers more than 15 meters high, which, judging according to drawings, were preserved in the middle of the 19th century. Outside, the walls of the fortress are decorated with flat semi-columns, grouped in pairs.
There was only one entrance to the fortification - through the preserved southern portal. The portal itself protrudes somewhat from the wall, it is rectangular in plan, cut by a pointed arch and decorated with brick ornaments. A gallery leads inland from the portal, isolated from the utility rooms located in the southern part (housing for servants, stables, kitchens with tandoors). The gallery leads to an octagonal rotunda, the arches in which, like the entire gallery, were decorated with carved gypsum.
From the rotunda, which served as the central hall, passages lead to the northern residential part of the complex. In the middle of the complex, at the entrance to the northern part, there was a small mosque with a mihrab on the western wall and a minbar on the left. The walls and minbar were decorated with carved gypsum with a blue tint. During the excavations, many human bones were found, which indicates the existence of a cemetery around the caravanserai.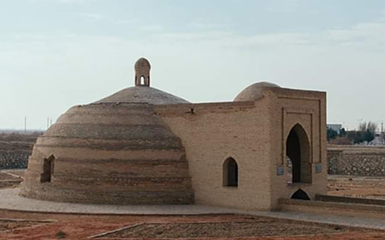 Rabat-i Malik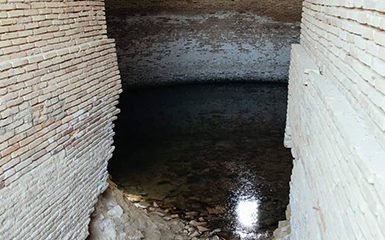 entrance