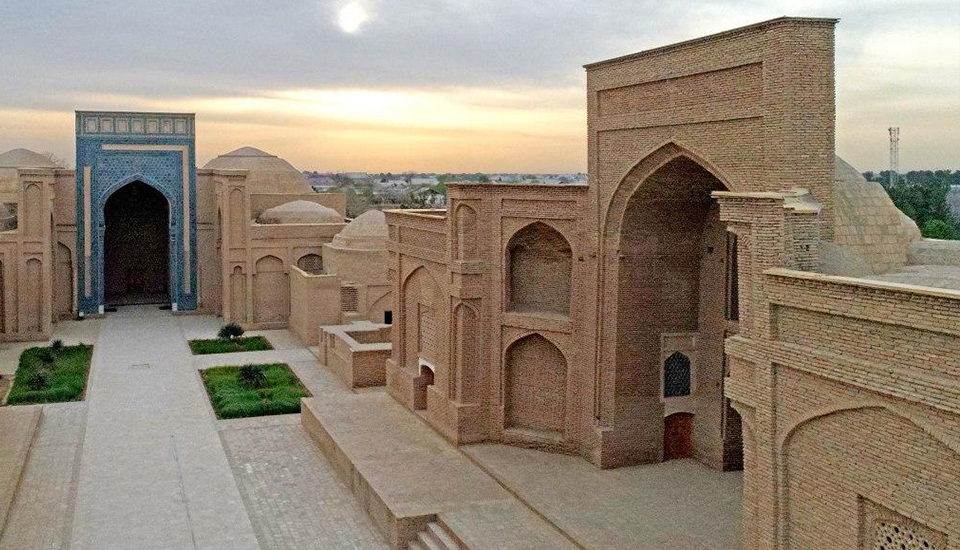 Termez is a city in southern Uzbekistan and the capital of the Surkhandarya province and the Termez district.
The city is located at the mouth of the Surkhandarya on the north bank of the Amu Darya River, which separates Afghanistan and Uzbekistan. The Friendship Bridge leading to the Afghan border town of Hairatan is the only land connection between the two countries.
Termez is 302 m above sea level. The city has a train station, an international river port and an airport. The few industrial companies operate cotton processing and food production.
Termez is more than 2500 years old. An old settlement from the Greco-Bactrian period (third to second century BC) was located on the territory of the present-day city. Kara-Tepa, the site of the most important archaeological finds, was famous as the centre of Buddhist culture during the Kushana times (first to second centuries) in Uzbekistan.
When the Arabs came in the seventh to eighth centuries, the city became the centre of another religion, that of Islam. During the reign of Amir Timur the city prospered, but at the end of the 17th century it was destroyed. But even today you can still see a lot of the colourful, cosmopolitan past of the city.
In 1897 the now known Termez was rebuilt as a garrison town as part of the Russian colonization. At that time the area belonged to Turkestan. Since oil was found in the area of the city, it quickly attracted the interest of the revolutionaries in 1917, and local landowners were immediately expropriated.
A number of ancient archaeological and architectural monuments, the ruins of ancient Zoroastrian, Nestorian and Buddhist fortresses and settlements, as well as monuments of Islamic architecture have been preserved in Termez and its environs.
Termez Archaeological Museum opened in 2002 to commemorate the 2,500th anniversary of Termez. It exhibits archaeological finds and other historic artefacts from sites across Surkandarya Region. The modern building has a turquoise domed roof and an attractively tiled facade. It is one of the largest and best museums in Uzbekistan. There are around 27,000 items in the collection.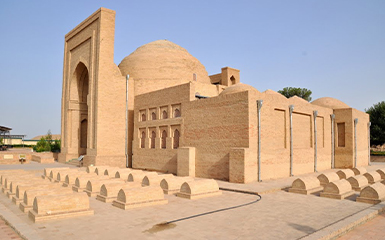 Kara-Tepa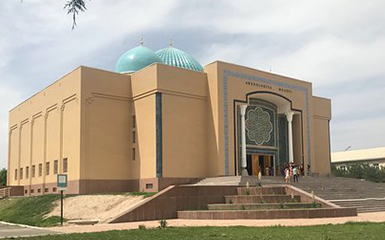 Termez Archaeological Museum