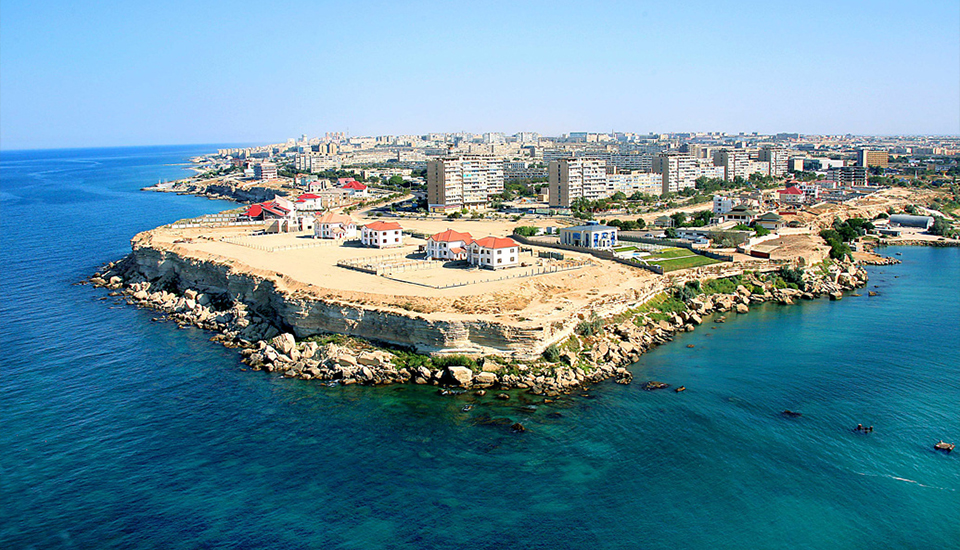 Aktau is the capital of the Mangestau Region. Aktau means "white mountain" in Kazakh, but it is a very young city and has little to do with Kazakhstan history.
Mangestau roughly translated from Kazakh to "eternal mountains," but the area is actually home to the Karagiye Depression, one of the lowest points in the world at 130 meters below sea level. The area is also home to Sufi-pilgrimage sites such as Beket-Ata, Shakpak-Ata, Shopan-Ata, and Masat-Ata, which exist due to Mangestau's location on the old, but small, overland trade routes around the Caspian. The area is also home to some beautiful, though small, natural attractions such as the "Mountain of Fire," the Tamshali and Saura oases, and the Radon Hot Springs and Mud Baths. The Candidate Tribe Cossacks mainly populate the Mangestau region, one of the "younger sister" tribes in Kazakh history.
Aktau's beaches have beautiful water and you are allowed to swim everywhere. Nevertheless, the amount of glass on beaches can make your beach experience risky in many places. The beaches behind the seaside grills and clubs there are quite clean and sandy.
Aktau is known for its unique block address system. Almost all streets within the city have no names, and addresses in Aktau usually consist of three digits: the district number (block), house number and apartment number. This is because Aktau was originally planned as a camp for oil industry workers.
There are several cultural centres, a concert hall, cinemas and dozens of libraries, gyms and sports fields in the city. You can wander the streets of the city for hours admiring the architectural ensembles, green streets lined with poplar and acacia, emerald green lawns and a park.
The city also has a botanical garden where plants from various regions of Kazakhstan are acclimatized. Today, the city has more than 25 square meters of green space per capita, which is above the national average.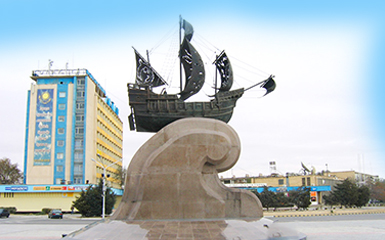 Monument "Ship"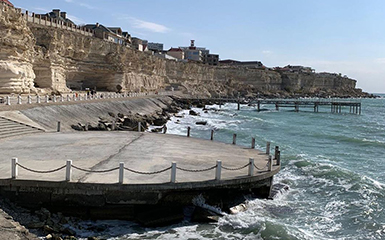 Caspian coast