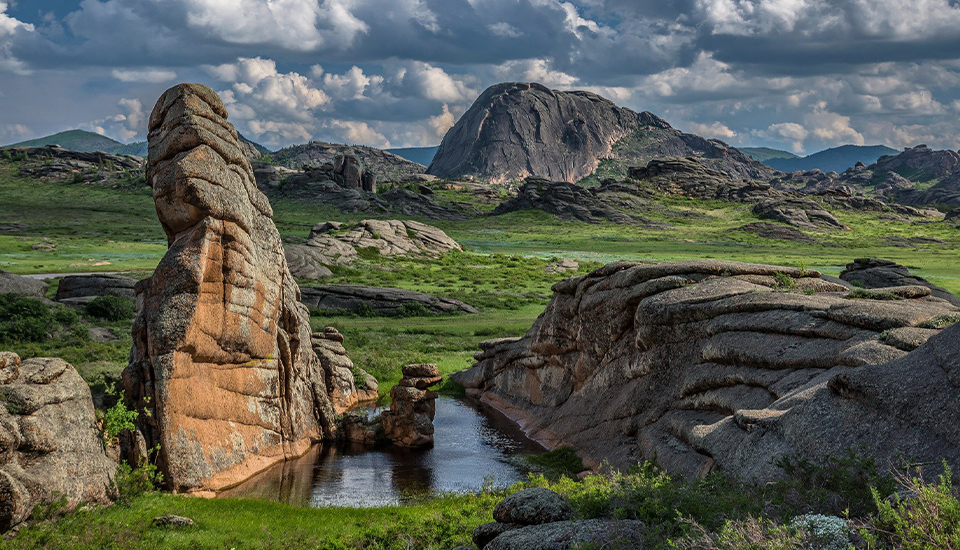 Bayanaul is perfect for trekking and amateur climbing, trails that are not too difficult and you can climb the mountain almost anywhere you want. A unique and memorable place to visit. Great hiking and camping out of danger even for kids. If you have been there once as a kid, one day you will want your kids to see this hidden gem. There are many oddly shaped boulders eroded by water over thousands of years, beautiful crevices in which tiny pines grow ideal circular pools on top of the mountains.
The vicinity of Bayanaul is a climatic resort area, since 1985, it has been declared Bayanaul National Park. The pearls of the park are lakes Zhasybai and Toraighyr. A tourist centre has been created in the state national park, rest houses and children's health resorts are operating, in which more than one hundred thousand Kazakhstanis rest annually.
Bayanaul Mountains stretch from west to east for 40-50 km, from north to south - for 20-25 km. The highest point - Mount Kyzyltau reaches 1,055 m and Zhasybai (area 4 km²), caves (Aulietas, length 22 m) and grottoes (Draverta - with rock paintings, Jug - with a waterfall 3 m high), sheer narrow gorges.
The surrounding landscape is characterized by wide steppe. The small mountains form a coniferous forest oasis in the middle of the relatively poor landscape. Protected by bizarre rock formations, three picturesque lakes lie in the interior of the mountains. This unique landscape is protected as a nature park. There are signs on site that indicate support from UNESCO, but the park is not yet listed as a natural monument on the World Heritage List.
In winter, Bayanaul National park is really quieter and calmer than under the snow. You will feel as if there is no one else on the planet but you. It will be nice to be a guest in the house of the happy and hospitable people of the village of Toraighyr, where only 500 people live near the park, and to drink samovar tea.
This is a wonderful place with a feeling of purity and cleanliness. The air is fresh and refreshing. Nature, mountain, flowers and plants all welcome you with a happy, joyful atmosphere. You will have a lot of fun while making the rock formations look like objects and living things. You can spend a weekend wandering mountains, caves, and forests and doing water sports at Jasabai Lake. An experience that must be lived to be believed awaits you here. If you come once, you will come again!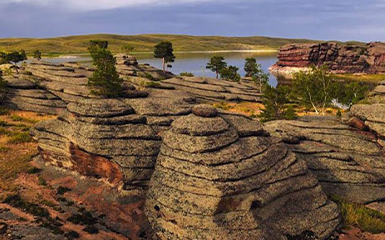 Mountain peak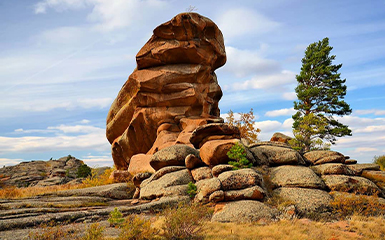 Bayanaul National park