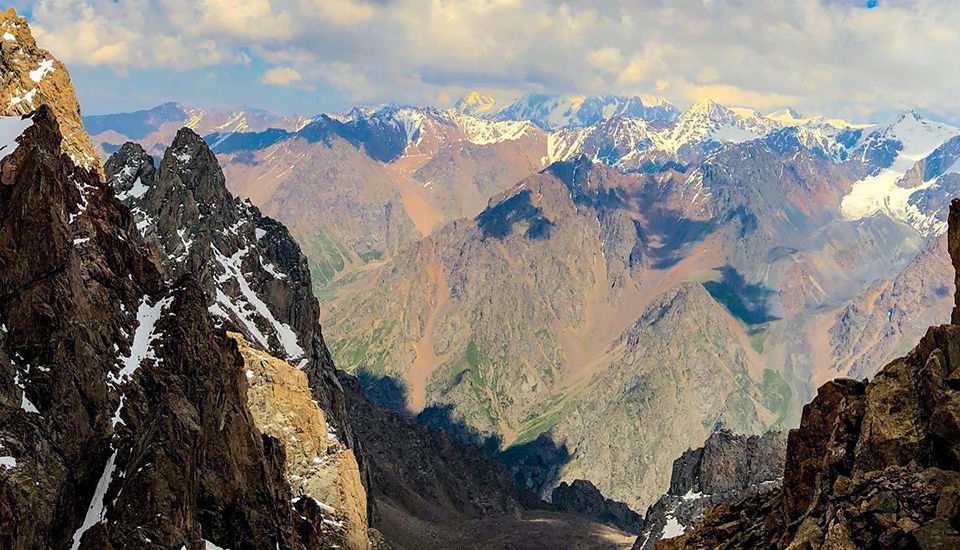 Zhirensakal Peak, the highest point in Karkaraly National Park, is located 1403 meters above sea level. Zhirensakal Peak has three large stone "towers". The Kazakhs called this rocky massif "Shish Kabani", which means "the habitat of wild boars". It was called the Komsomol Peak during the Soviet Union. After the collapse of the Soviet Union, its name was changed back to Zhirensakal Peak, but the Komsomol is still used. Zhirensakal Peak is famous for its unique nature as well as its legends:
At the Zhirensakal Peak there is a cave with a stone table and a stone chair. Once upon a time in this cave lived a wizard named Bogey Shashty Aziz. It is said the sorcerer had a miraculous power to fulfil the every desire of those who visit him. At that time, there was a family living in a yurt at the foot of the majestic peak. The old woman first decided to go to the wizard. She went to the "spirit cave in the mountains" and waited patiently until evening. She heard a noise at midnight and saw a bright flash of light. At that moment, the old woman saw the cave owner sitting on the stone chair. The sorcerer of the mountains asked ominously:
"What do you want?"
"I want you to make me young and beautiful," the woman replied.
Then the mage said, "Go home. Your wish will come true."
As soon as the old woman took a step towards the house, she felt an extraordinary renewal. Bounced from stone to stone, she rushed to her husband and son's side. However, after seeing that her husband was a worn out, weak, old man compared to her, the young wife decided to leave her yurt. Saddened by these events, the old man went to the wizard and asked him to bring his wife back. His wish also came true.
When the old man returned to his home, he met his wife. The woman was no longer as young and beautiful as she was a few days ago. Now she was even more twisted and aged. The old man also looked much older than before. This time the son decided to try his luck. He climbed to the top and asked the sorcerer to return his parents to the way they were 3 days ago. His son's wish was fulfilled and the family began to live happily again. Everything seemed to be as it should be, and they forgot about their trip to the cave. However, sometimes the old woman was sad, looked at the mouth of the cave where the wizard lived, and remembered her second youth…
According to another legend, the Lord of the Underground Wealth is said to live under the peak of Zhirensakal. Time to time, he calculates his treasures, which causes the mountain to lurch and shake loose rocks.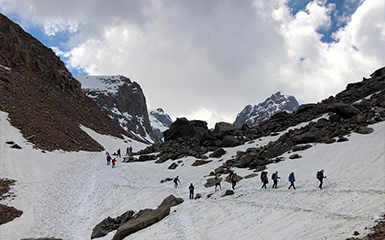 Zhirensakal Peak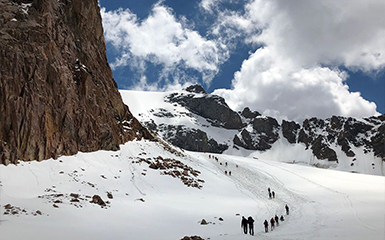 cave