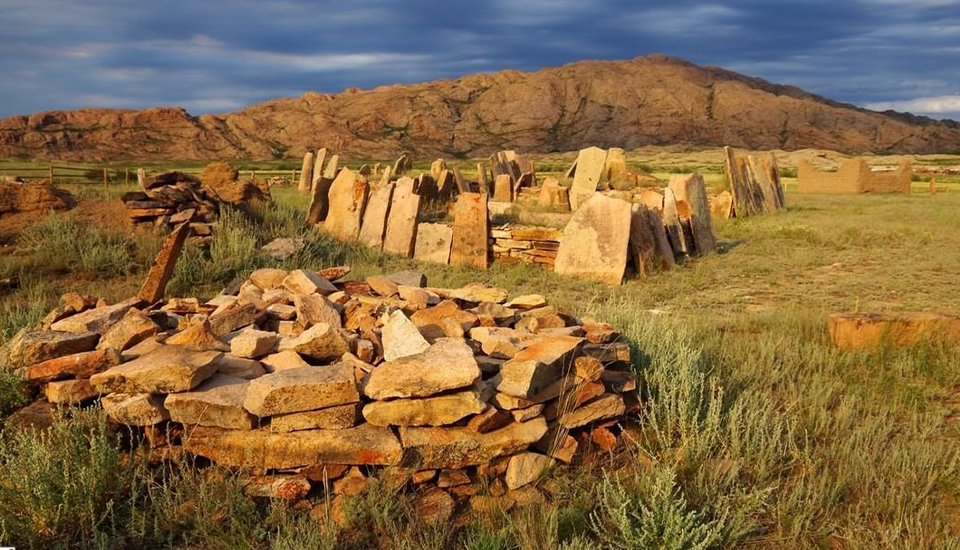 Begazy necropolis (19 km south of Shabanbai Bi village) is probably the most famous archaeological site in the territory of Central Kazakhstan. The investigation of the Begazy-Dandybai culture of the Late Bronze Age (12-9 centuries BC) began from this necropolis. The main part of the 3000-year-old necropolis is two burial grounds made of large granite slabs. Begazy was discovered in the late 1940s by the famous Kazakh archaeologist Alkei Margulan.
Horseback riding and trekking can be quite interesting, not only to Begazy, but to Auliye cave and Turkish stone statues, and even to any local archaeological site, up to Aksoran peak.
The burial place is located at the foot of the mountain of the same name, on the right bank of the Karatal River and has a total of 10 hectares of land. Most of the buried objects are located on a chain in the southwest-northeast direction. Although the burial site is known as the Late Bronze Age, there are monuments from different periods in the necropolis. Among these monuments are 50 oval, round, rectangular fences of historical and cultural affinities of Andronov, 6 rock mausoleums of the Begazy-Dandybay culture, burial structures with stone and earth filling, and more than 300 ethnographic time structures.
Begazy monoliths are among the most interesting and rare buildings of antiquity. It has some similarities with Aksu Ayuly and Dandybai structures for various signs. This similarity is reflected in the overlap of the main plans of the buildings and in the horizontal design of the walls, partially made of stonewalls. Nevertheless, the appearance of the Begazy monuments is still quite different.
One of the cultural and historical monuments nominated by the Republic of Kazakhstan for the UNESCO World Heritage List is the megalithic structures of the Begazy-Danbybai culture. Architectural structures intended for the burial of persons of the highest social rank of cultural education are located in the central part of the modern Republic of Kazakhstan, but most concentrated in the Begazy necropolis.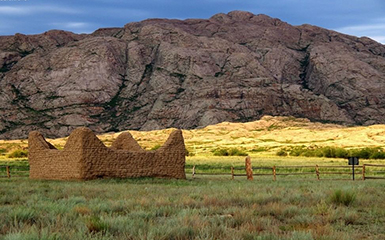 Begazy necropolis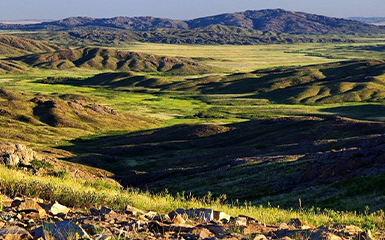 nature