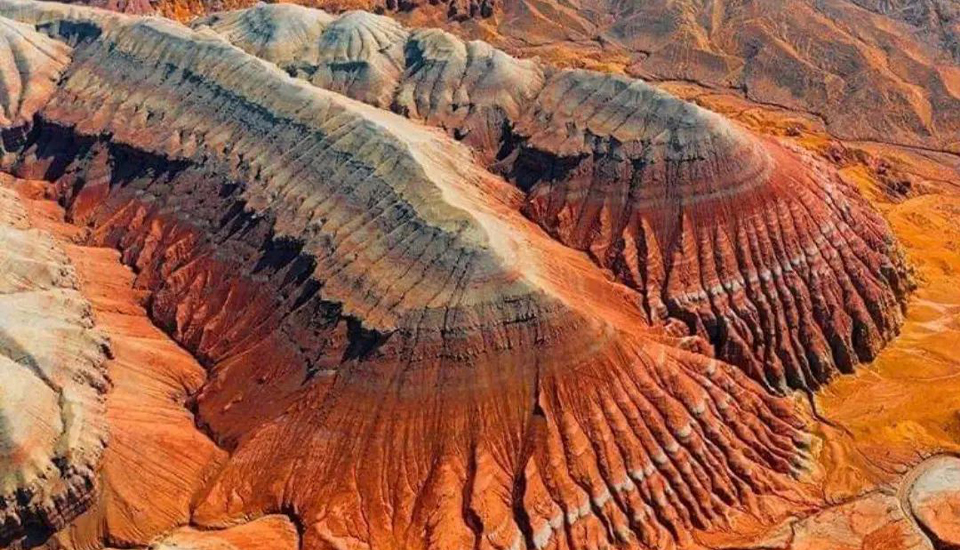 The park is located in the southeast of Kazakhstan and protects 4596 square kilometres of predominantly dry and mountainous terrain. About 20 square kilometres of the park, area is covered by riverine forests, which are particularly valuable habitats. About 45% of the land area is deserts, 30% is rocky areas, and 10% is grasslands and forests. The remaining 5% is covered with bushes. The national park surrounds the south-western foothills of the Djungarian Alatau and extends south to the Qapschaghai reservoir and areas of the Ili river above it. On the opposite side of Ili is Sharyn National Park, with its impressive rock formations, not far from the Altyn Emel National Park.
The park is home to 70 mammal species, including the Siberian ibex, the goiter gazelle (Gazella subgutturosa), the argali (Ovis ammon), and the Turkmen half-donkey (Equus hemionus kulan). The half-donkeys come from 32 mares and four stallions that were reintroduced after the species went extinct. Now there are over 2000 single quotes in the park.
In 2003, eight Przewalski wild horses were put under protection. Their population was reduced to five and had to be supplemented with additional nutrition. In 2008, four more horses were brought to the reserve area. The animals are now successfully breeding.
In 2007, the Bukhara deer were introduced to the forests of the Ili River within the national park. Although the rare deer already lives on the southern shore of the Kapchagai reservoir in the Karachingil Province playground, it was impossible to spread naturally from there to the national park. The national park is considered well protected, poaching and illegal logging are relatively rare, so the chances of successful settlement are considered high. Siberian ibex is hunted and shot in the park. It is considered a respected hunting trophy.
The national park administration is located in the small village of Bashi in the north of the park. Singing Dunes offers guided tours of the Aktau and Katutau Mountains and other attractions in the national park. It is forbidden to enter the national park without a local escort. In Altyn-Emel National Park itself, there is a variety of accommodation options in all price ranges. Free camping is allowed, but only with a guide.
There are no paved roads in the national park, and the roads leading to the attractions are several kilometres long.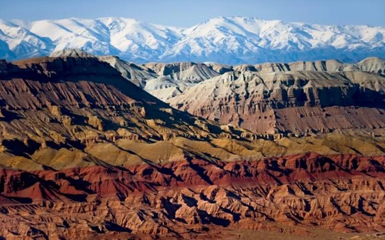 Altyn Emel National Park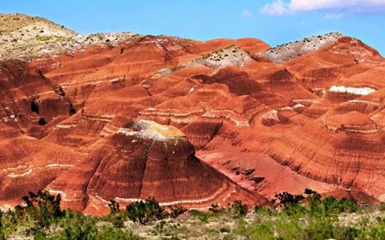 Altyn Emel National Park