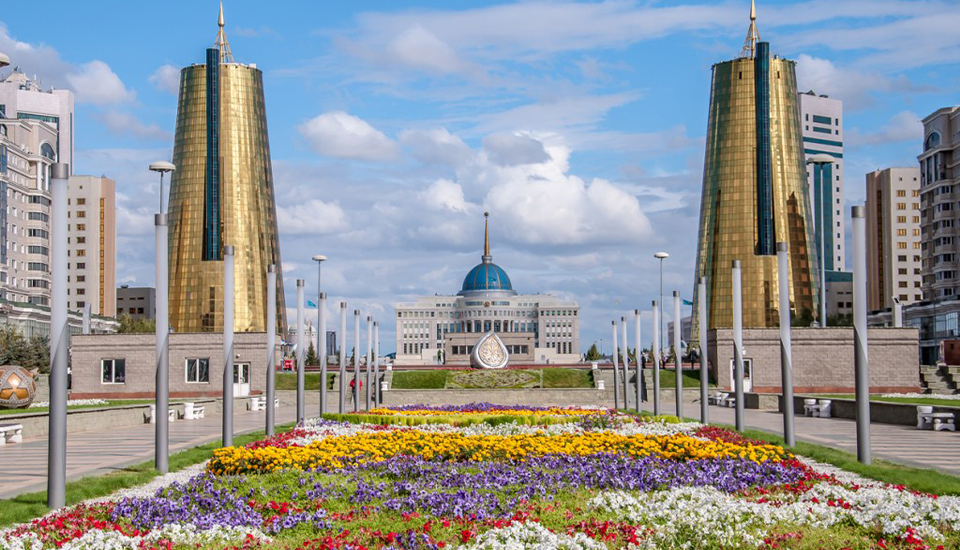 Nur-Sultan is former Astana, which means "capital city" in the Kazakh language. Astana presents an interesting and intriguing blend of old Soviet architecture with the modern designs. Nur-Sultan has its own charms and pleasures.
The Bayterek Tower in the Kazakh capital Nur-Sultan is the city's landmark. The Bayterek tower symbolizes a mythological tree of life. The building therefore symbolizes a "tree" with an egg at the top, measuring 22 meters in diameter. The blue sky around the tree reflects the peace-loving nature of the country and the red ring that surrounds all elements symbolizes the ancient belief of the Turkic peoples of rebirth, growth and development.
The height of the construction is 105 meters. There is a viewing platform within the golden sphere at a height of 97 meters. The height mark symbolizes the year the government moved to the then Astana, now Nur-Sultan, the capital of the country. On the viewing platform, there is a gilded handprint of the right hand of President Nursultan Nazarbayev. If you put your hand in the print of the presidential hand, then the national anthem would sound earlier.
Khan Shatyr is a huge transparent tent in the Kazakh capital of Nur-Sultan. After the Pyramid of Peace and Reconciliation, this is the second project by British architect Norman Foster in Nur-Sultan.
The retail trade is spread over the basement, ground floor and first floor. In the basement, there is a supermarket as well as an electronics store and various service providers on an area of 4,000 m². Textile suppliers are primarily found on the ground and first floors. The cinema with six projection halls is also located on the first floor. Most of the local Kazakh retailers can also be found on the first floor. On the second floor, there is the food court as well as various restaurants and cafés. The cosmodrome with video games and bumper cars is also on the same floor. On the third floor, there is a wellness spa centre on one-half and a wild water slide with greenery and a café on the other half.
Ak Bulak sauna Complex, 8th kilometre on the Astana-Airport highway. A sauna complex with three private VIP double floor saunas (for a party of 6, 9 and 12 people). Each sauna is decorated in a different geographic style and has its own swimming pool, Finnish and Russian steam rooms (banya), jacuzzi, hamam, entertainment hall with a banquet table, billiard, karaoke, TV with cable channels and 2 private relax rooms. The Complex has its own parking lot and conveniently located on the main Astana-Airport highway (not far from Olympic stadiums). Ak Bulak sauna Complex is an excellent way to enjoy cold and windy Nur-Sultan and feel the bathing tradition of Kazakhs. Food and beverages are provided at the Complex.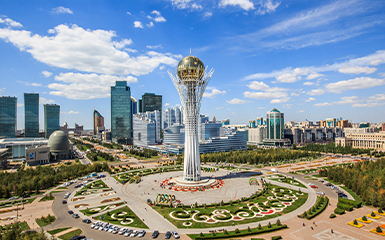 Baiterek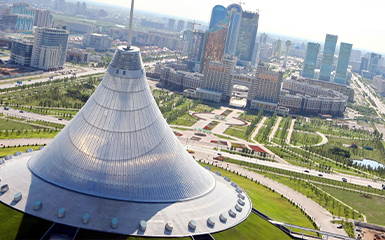 Khan Shatyr Entertainment Center