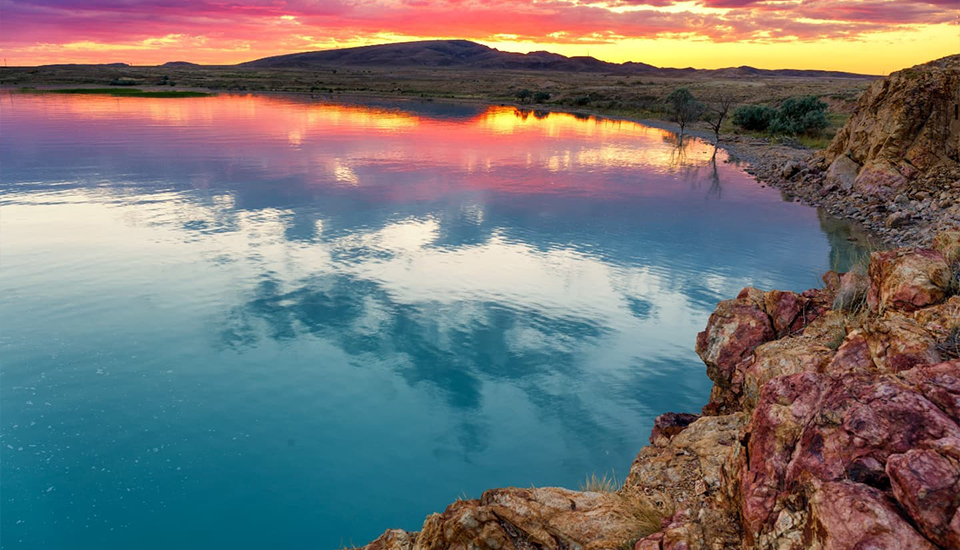 Lake Balkhash is a bit far from all parts of Kazakhstan by car, but when you get there, it is so beautiful that you can see that it was worth the journey. Not in the usual lake/beach holiday style, but a lot of fishing is done here, as it is the main industry of the region. Still friendly people, nice sandy beach, warm water but a bit muddy, plenty of birds zipping around above you, lots of people catching dinner for you and a great place to have fun day and night.
Popular types of recreation on Lake Balkhash are beach tourism and water sports: sailing, canoeing and sport fishing. The recreational potential of the lake and its surroundings (Bektau-Ata, Riparian forests) attract many tourists, and there are several hostels. Various sporting events are organized as part of the lake conservation movement.
Lake Balkhash, one of the largest lakes in the world, has an area of approximately 17.000 km2, a water volume of 100 km3 and an annual inflow of 23 km3 from the rivers it feeds on, and is located in the wide Balkhash-Alakol depression basin. The lake is divided into two as east and west by a passage (long gap) approximately 3-4 km long. The water feature and salt content show quite different situations in the eastern and western parts. The western part shows almost freshwater features and has a density of 0.74 g/l, with a light green mud appearance. The water feature of the east coast has a density of 5.21 g/l and a transparent green colour and is very salty. The shores of the lake have been the scene of a lot of deformation, because it contains many gulfs and bays. There are also islands in the lake, the three largest of which are Basaral, Tasaral and Algazy. The lake contains 43 islands with a total area of 66 km2, but due to the lowering of the water level, new islands are formed and the area of existing islands is increasing. The lake experiences freeze-thaw events annually and the ice stays in the lake from November to March.
Surrounded by rich and lush greenery, the lake is a great place to explore flora and spot local fauna species. Willow trees, various reeds and canes line the shores, and the waters are plentiful of moss and algae species. With the 120 species of birds, including cormorant, pheasant and golden eagle, it is home to six species of native fish and many other fish species that have since been introduced. With cities and towns dotted on its edges, the largest of them is Balkhash, and not to mention the Bishkek-Karaganda Highway, some of which runs along the edge, there are many points to reach the lake and many activities to do.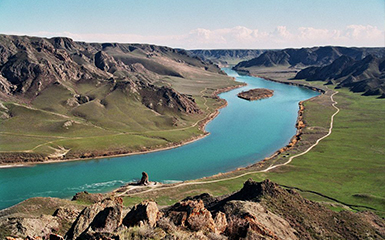 Lake Balkhash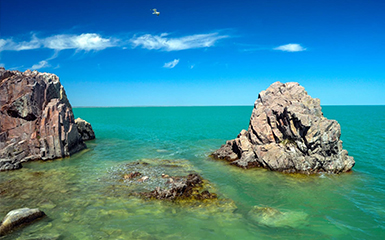 Lake Balkhash