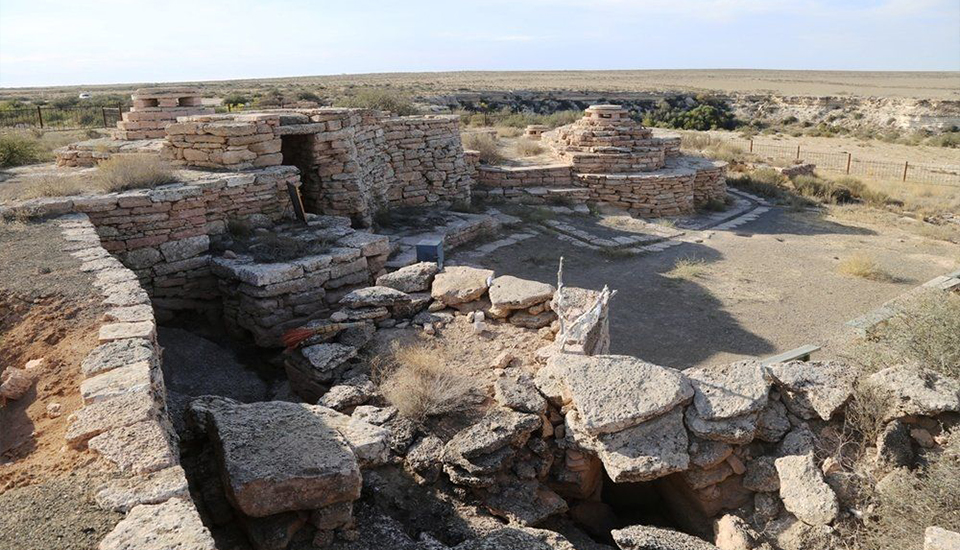 Consisting of shell rock, Sultan-Epe Canyon is located on the Kaushe mountain ridge on the Mangyshlak peninsula in Tupkaragan district of Mangistau region of Kazakhstan. Flora and fauna of the region are not found in other parts of Mangystau.
The most interesting place in this region is undoubtedly the Sultan-Epe Underground Mosque. Mosque is 57 km from Fort-Shevchenko, which is not difficult to reach from Aktau. The complex itself is located near the canyon. After hours of traveling in the desert, the greenery around the mosque is pleasing to the eye. In addition, there is a well with spring water, which is very hard to find in Mangystau. Well water is considered sacred and healing. The slopes are covered with hawthorn, willow, jigida and mulberry trees.
The mosque was founded in the XII-XIII centuries and was both a place of mass worship and a refuge for traveling preachers and monks. The Sultan-Epe mosque was carved out of limestone rocks. Stone steps from one side of the canyon reach it. Next to the mosque, there is a necropolis with the same name representing various tombstones. The underground mosque consists of nine rooms. The entrance room ends with a kind of very steep staircase made of slabs of rough stone of different sizes. The staircase descends into a small hall with a high roof and skylight. The walls are made of stone. There is a high staircase inside the room. The hall is rectangular and the walls are up to 3 m high. There is a light opening on the north wall of the hall that opens into a narrow room.
It is believed that Sultan-Epe is the protector of sailors and if you drown, you should seek help from Sultan-Epe and he will save you.
Sultan-Epe was the son of Khakim-Ata, the famous Central Asian poet and disciple of Hodja Akhmed Yasawi. However, according to legend, Hakim-Ata approached his son's activities with jealousy and distrust. Thereupon, Sultan-Epe disappeared. Hearing this, Hodja Akhmed Yasawi cursed Khakim-Ata: Allegedly, the Amu Darya flowed on Khakim-Ata's tomb for forty years and the city of Bakyrhan was destroyed.
100 years after his disappearance, he appeared to Kheirullah, a weak and lame boy from the Nogayev tribe living in Mangystau. He instilled knowledge and wisdom in the boy with his breath and ordered him to build a mosque where he would see an eagle sitting on the ground. The powers given to the child by the saint helped him carry the huge stones by saying the saint's name. This gift helped Kheirullah build a mosque.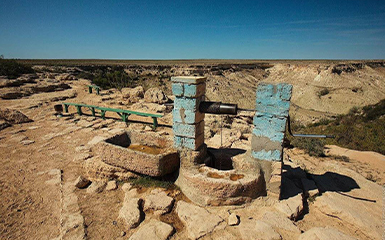 The mosque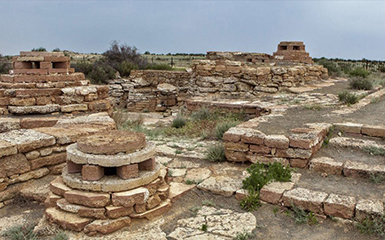 Sultan-Epe Canyon