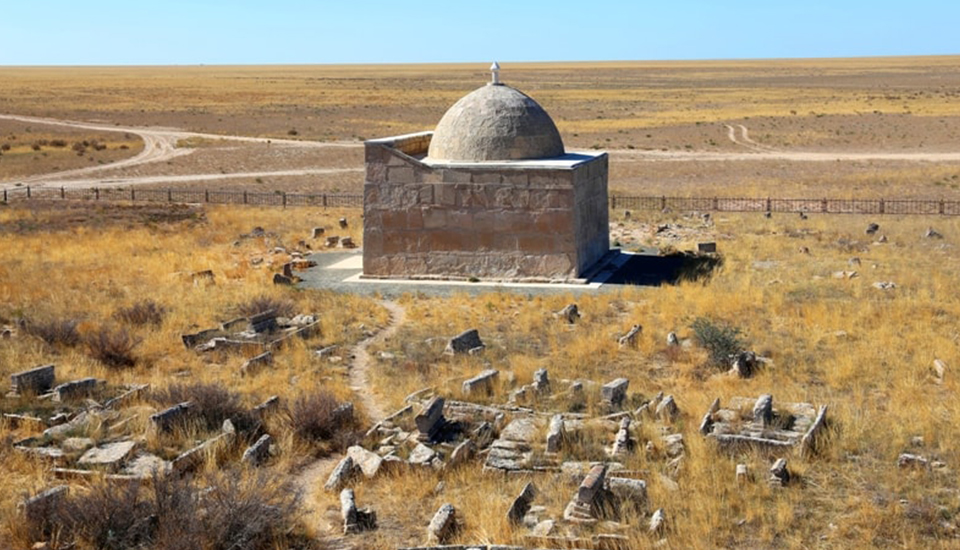 This is an ancient necropolis of the X-XVI centuries, located between the villages of Shetpe and Shaiyr. A historical mystery of particular interest to tourists.
The oldest architectural element of the necropolis is the central mausoleum built on the site of the saint's tomb. A pole specially covered with stone and argali horns led scientists to this idea. There are three mausoleums in the Kenty-Baba necropolis: two stand side by side, the third nearly destroyed.
There are also theories that the necropolis was formed after a great war and the death of a large number of people. Alternatively, there was a settlement at the site of the sanctuary, and it is likely that those buried there may have been its inhabitants. This holy place is linked with the divine services and religious holidays held here. From ancient times to the present, nomads and now tourists and residents of the region always stop at Kenty-Baba to rest, pray and pay homage to the spirits of their ancestors. According to rumours, the person named Kenty-baba buried here is the same person as the elder brother of Sultan-Epe, a disciple of Akhmet Yassawi.
The construction technologies and architectural techniques used by the builders of the Kenty-Baba tomb are the same as the masonry and decor used and known in Medieval Khwarezm. There is an open-air mosque directly opposite the tomb. The walls in the necropolis are very interesting not only for fans of the history of the Great Steppe, but also for all tourists visiting the site: historical inscriptions and paintings of animals and plants. An interesting fact is that the mausoleum is decorated with pyramids of various sizes, and the mausoleum itself resembles an unfinished pyramid. According to historians, this cultural monument, the triangular pyramid shape of the ornaments, intersects the cultural heritage of the Aztecs and the culture of Ancient Egypt. Restoration works were carried out in 2004 to preserve the historical appearance of the necropolis, to strengthen the structures and to reduce the effects of the factors that destroyed the monument.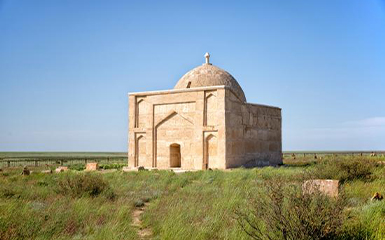 mausoleum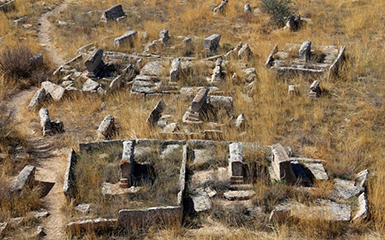 necropolis