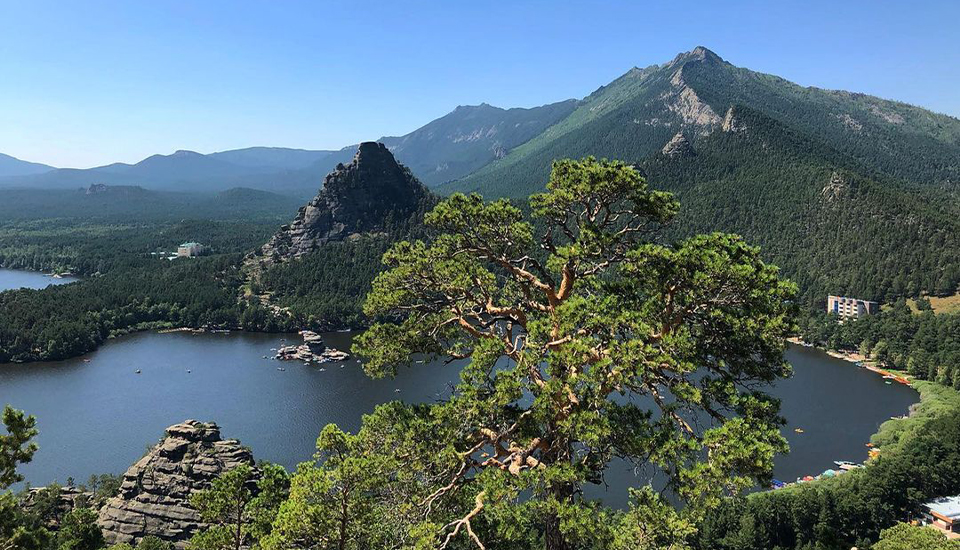 Located in a tectonic depression, the lake is round, flat-bottomed and inclined to the north. The north, west and south coasts are granite and the east is sandy. The water is soft and clear, clearly visible to the bottom.
Its peak is 20 m above the surface of the moon. Surrounding the northern, western and southern coasts are rocks and cliffs of various shapes, beautiful caves (Redstone, etc.), pine and birch forests that give Burabay a special charm. Burabay sanatorium, holiday homes "Okzhetpes" and "Blue Bay" are located nearby. Sea bass, fry, carp, pike and catfish are found in the lake water. The unique beauty of the Burabay nature has formed the basis of many works of literature and art.
Burabay Lake is a lake located in Burabay avdan, Akmola region of Kazakhstan. It is located on the eastern skirts of Kökşe Mountain, at an altitude of 320.6 m from the sea balance. Its length is 4.5 km, its width is 3.9 km, its average depth is 4.5 m, its deepest point is 7 m, the coastline is 13.6 km, and the water area is 164 km². It is an area covered with green vegetation covered with forests, approximately 250 km from the capital Nur-Sultan. It contains many lakes. Kazakh people satisfy their longing for the sea in this region. Many quality hotels are located in this area.
Located in a tectonic place, the lake is granite to the west and north, and sandy to the east coast. Burabay kurortu, Okjetpes and Gölboy zaliv holiday homes were built for tourism purposes. There are alabuga, chaba, carp, short fish and sole in the lake water. The glamorous view of the nature of Burabay has taken its place in the works of literature and art in the best way.
The shores of the lake are covered with pine forests. The name of the lake comes from the word boron, which means, "pine forest". Its historical name is Auliekol, meaning "holy lake". The water of the lake is clear and the bottom can be seen clearly. The water surface of the lake is almost clear, only the west and northwest shores are wavy; the southern shores are rocky and the eastern shores are sandy. The bottom is flat.
The lake has several capes. Near the northwest promontory is Zhumbaktas (Sphinx), a mushroom-shaped rocky island that reaches 20 meters (66 ft.) Burabay is separated from the nearest lakes by mountain ranges. The cliffs and headlands of the north-west and south coasts form a unique landscape.
The lake is situated within the Burabay National Park. The water of the lake is healing. On the east coast, there is the Burabay health resort and the Nature Museum.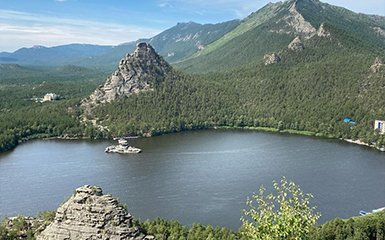 Borovoye Lake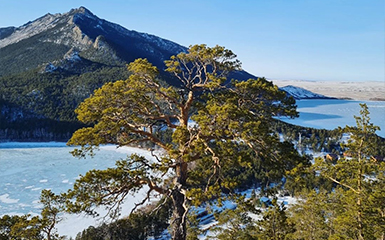 Pine