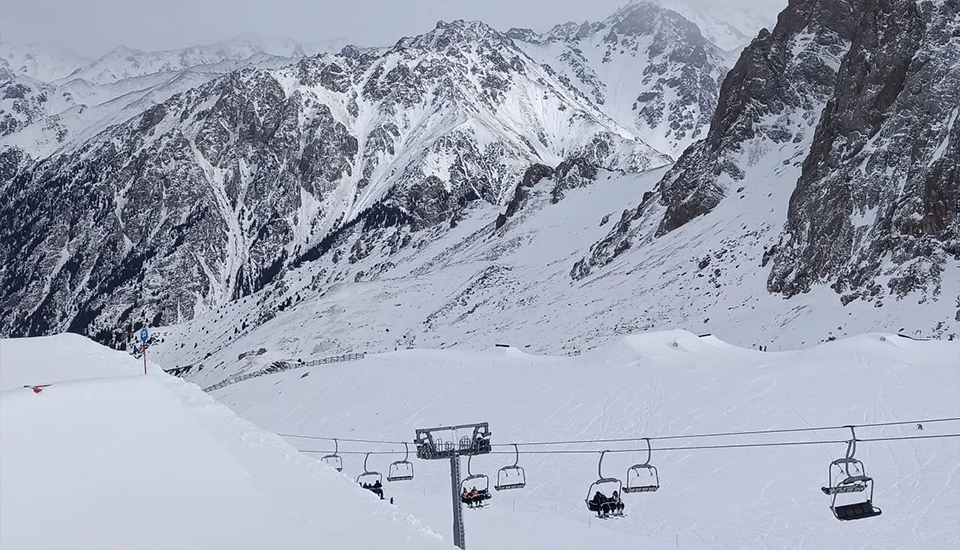 Shymbulak is a ski resort located at an altitude of 2510 meters in the Trans-Ili Alatau pass near Almaty. This sports complex at the foot of the Talgar pass has been a favourite for skiers since 1954. Initially, this complex was created as a base for Soviet skiers to prepare for the Olympics. The width of the racetrack is 25 meters; since the slope is between 11-29 degrees, it is suitable for skiers to show the best speed. No less than the best racetracks in Europe in terms of specifications, but in many cases (in terms of the quality of the rink).
The length of this complex is 12 kilometres, and the length of the Shymbulak ski slope is equal to the world's leading resorts. There are three ski lifts at the resort with the highest going to 3200 meters above sea level. In addition, resort includes new hotels, restaurants and kiosks, bowling alleys and spa centres.
There are also state-of-the-art watches, information displays suitable for world-class competitions. There are international ski and snowboard schools, an underground car park for 2,000 cars, and a 4.5 km cable car between Medeu and Shymbulak. These tracks allow you to climb the ski centre in fifteen minutes. Built on steel ropes at a speed of 5 meters per second, 115 cabins carry 2,000 people per hour. For the convenience of tourists who bring their children to the resort, there is a "baby lift" - a children's playground with an elevator.
Located at an altitude of 2510 meters, the complex boasts magnificent mountain views, a mild climate and abundant sunny days, a long snow cover (from December to April) - this place will attract tourists and skiers. Skiers who prefer slippery ice tracks like all kinds of entertainment, brave snowboarders who will surprise you with their skills, extreme jumps and sharp turns are coming.
Thus, Shymbulak is a great place for skiing from November to May, and visiting the snow-capped mountains in summer, attracting tourists and relaxing. It is popular for its mild climate, large quantity of sunny days and great amount of snow.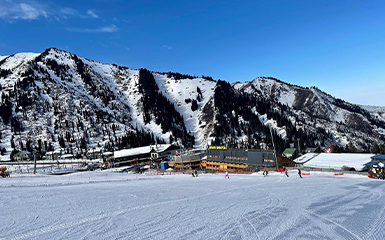 ski resort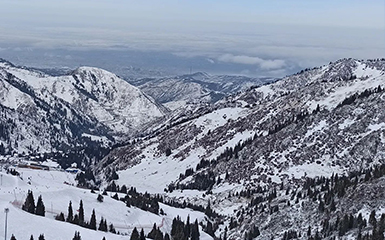 panoramic view